Description: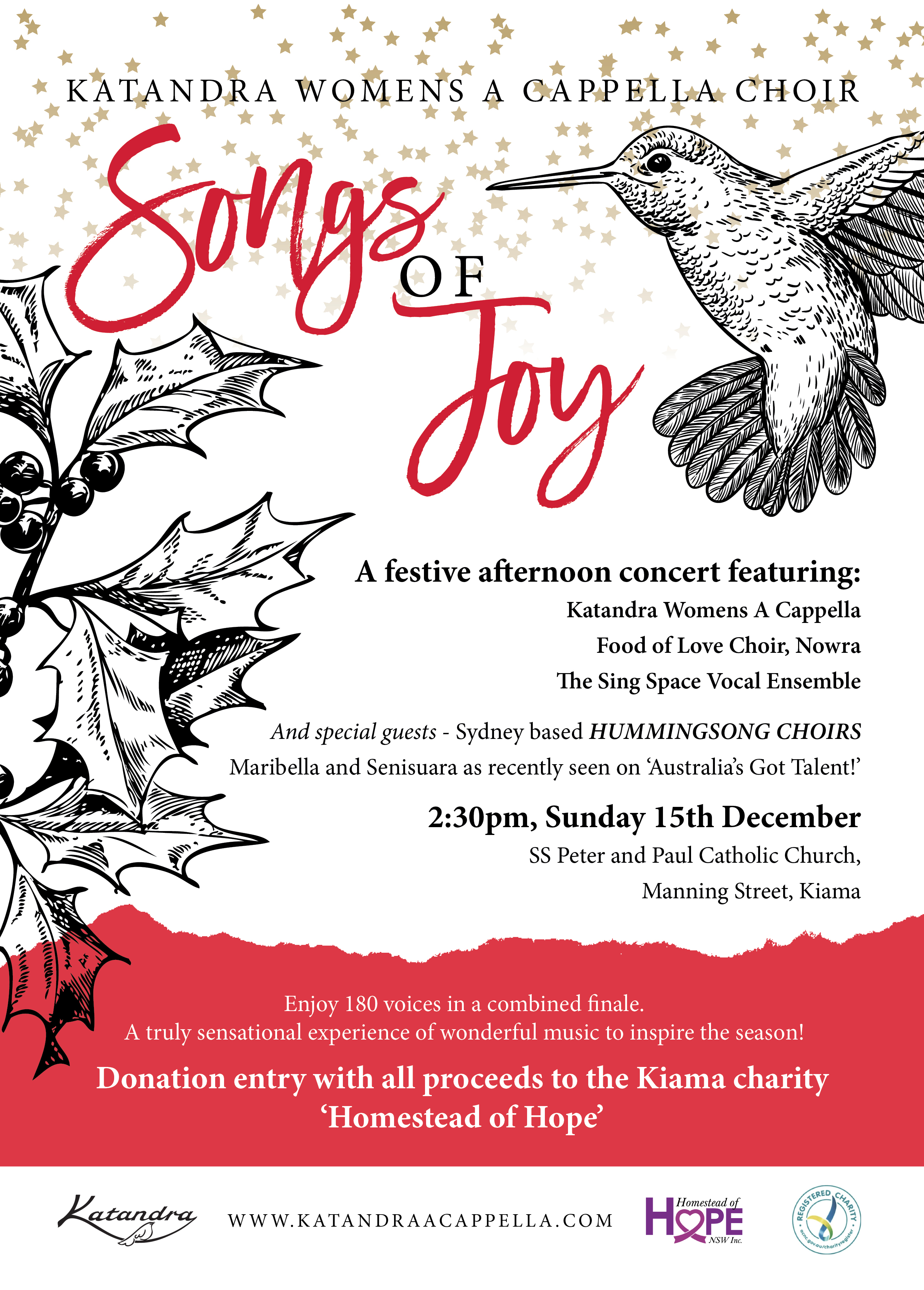 A wonderful collection of Singers and Songs with
a combined finale of 180 voices to raise the roof and cheer in the season.

Featuring -
Hummingsong Choirs..Senisura and Maribella, Sydney. ( as recently seen on 'Australia's Got Talent'.)
Katandra Womens A Cappella, Berry and Kiama
Food Of Love, Nowra
The Sing Space Vocal Ensemble, Kiama.

Supporting the Homestead of Hope, an initiative begun in the heart of Kiama.
SS Peter and Paul Catholic Church , 2.30 P.M December 15th. 2019.