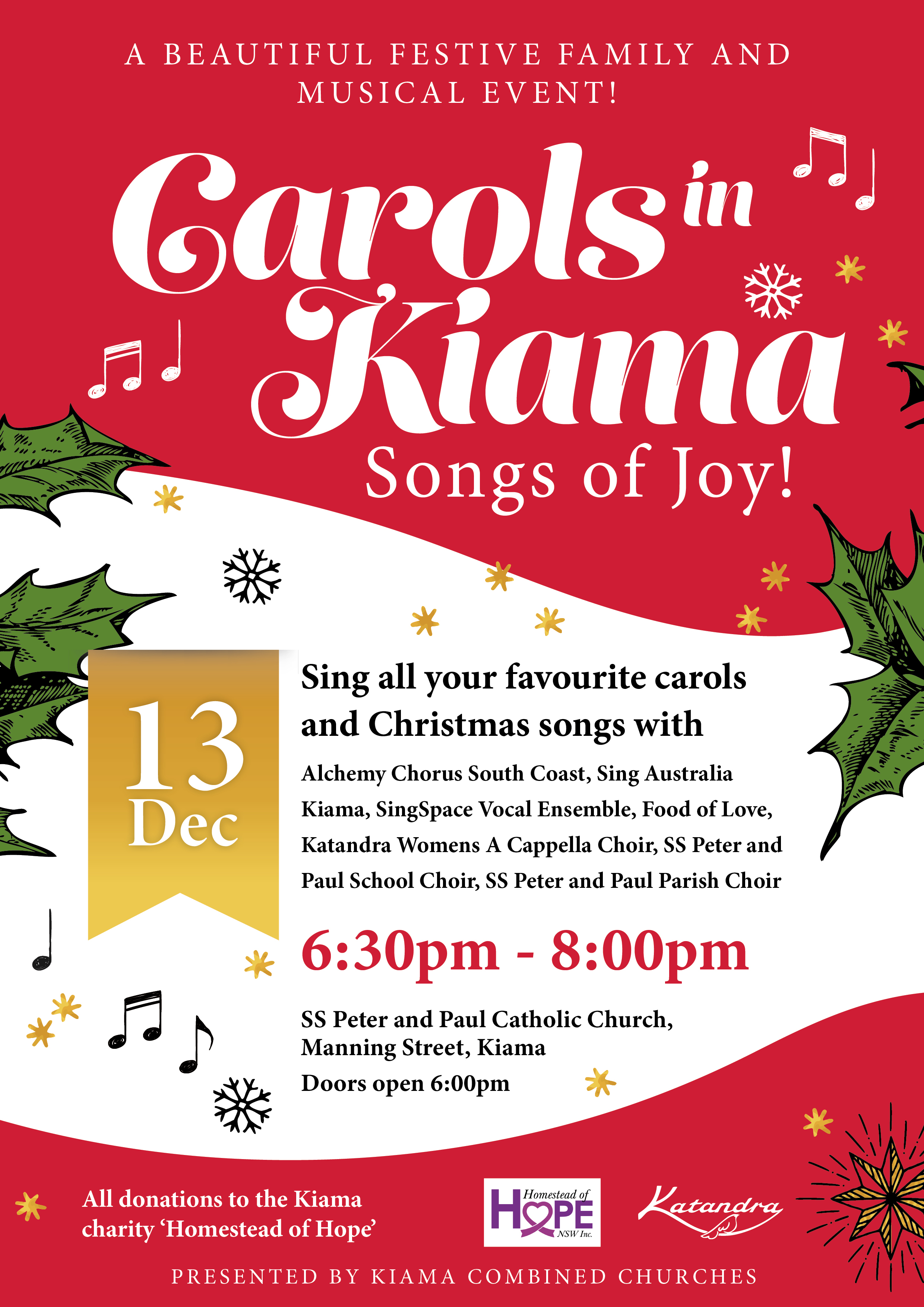 Carols in Kiama ~ "Songs of Joy"
December 13th in SS. Peter and Paul Church. Manning Street Kiama.
Join us to celebrate the festive season with this family orientated, non-denominational, and musically beautiful event.! There are 7 Choirs and feature soloists participating. Come along and sing all your favourite carols and Christmas songs and enjoy !

There are facilities available for every member of the family with seating from 6.00 p.m.
Donations to the Homestead of Hope. Kiama.