Description: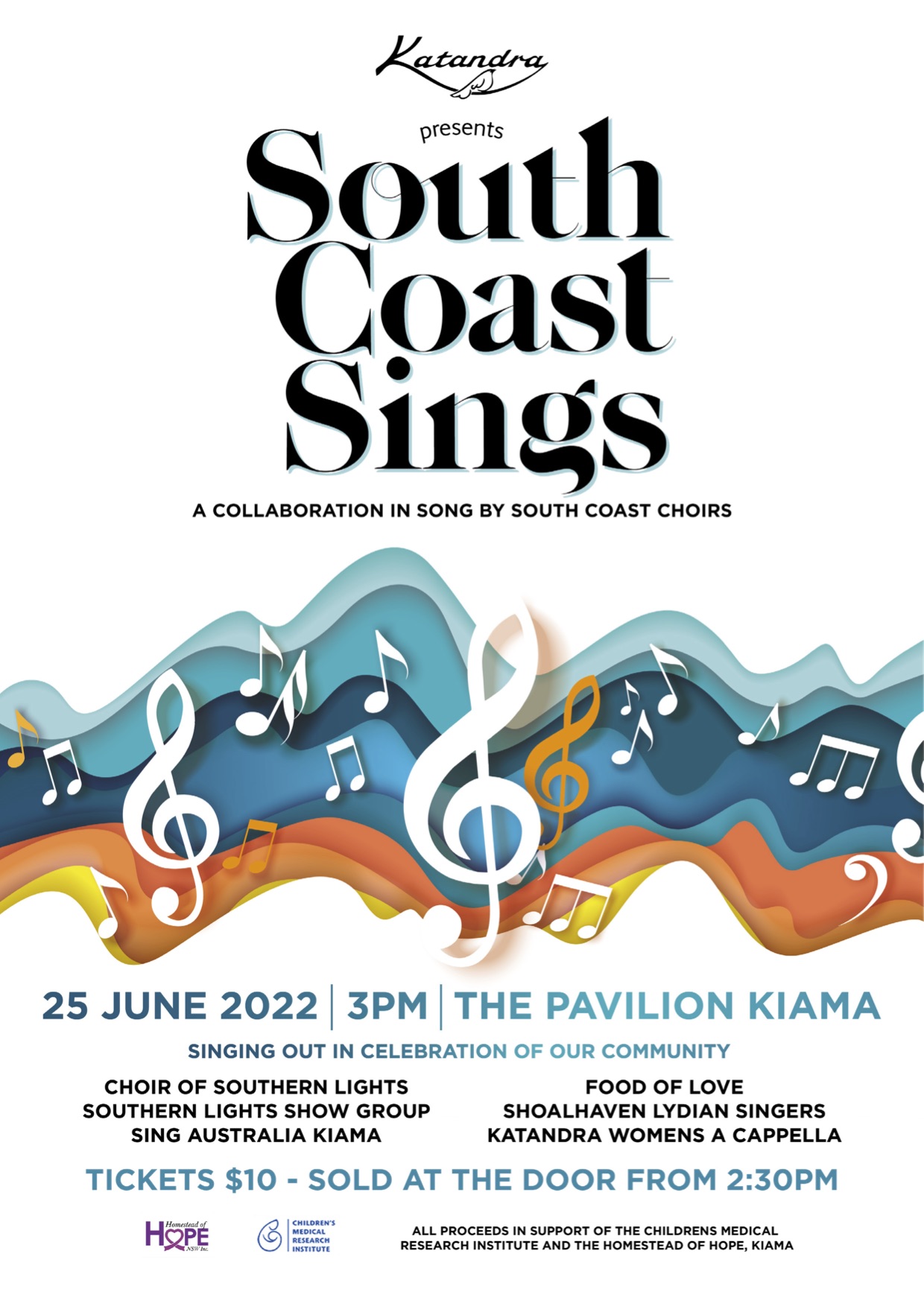 South Coast Sings !
A performance by South Coast Choirs singing out in celebration of our community. Each choir will perform before joining in a Finale of well over 100 voices.
featuring the Village Big Band and the Kiama Pipe Band.
This will be a truly sensational surround sound experience!


A wonderful concert for the whole family to enjoy.


All proceeds will be donated to the Children's Medical Research Institute and The Homestead of Hope.
Charities begun in our area ~ a source of pride and generous community endeavour.

Southern Lights Show Group, Shoalhaven Lydians Choir , Sing Australia Kiama,
Food of Love, Katandra Womens A Cappella, Choir of Southern Lights.